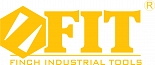 LTD "RK" is a federal company that sells various kinds of hand tool, power tool, pneumatic tool, household goods, fasteners and many others.
The total assortment has about 15000 SKU. The company develops such brands as FIT, Курс, MOS, Black&Decker, FLY, CUTOP, FDW, Master Color, POWERCELL, ХВАТ, Хортъ. And since 2016 LTD "RK" is the exclusive representative on the territory of Russia, Belarus and Kazakhstan of a new brand of power tool MAXPRO.
MAXPRO is an international trademark, based in 2009 by business partners from Switzerland, Singapore and China, who are professional in the field of power tool for more than 20 years.
At the moment, the MAXPRO brand is represented in more than 30 countries. It is certified by international standards ISO 9001: 2008 (CE, GS, EMC, UL, ETL, EAC). MAXPRO also participates in all major international exhibitions.
High-quality Power Tool MAXPRO is a combination of new conceptions and technologies. No matter where you work, it will constantly provide you stable and powerful output, to make it easy to get the job done.